Drug TestS in BIRMINGHAM
Drug Detection Services Near You
Quick drug testing results can be crucial in the urgent pace of the entrepreneurial world. Waiting to put prospective employees to work can be costly. Hiring an addict can be detrimental to the work culture. That is why drug tests serve myriad purposes. In some cases, they are required by companies that have zero-tolerance policies in place for drug use. In other situations, they are the final step in a hiring process. They offer businesses the opportunity to screen out employees with drug abuse issues. Whatever the case may be, Fastest Labs of South Birmingham is the go-to center for all your local drug testing needs.Are you looking to track long-term, short-term, or recurring instances of drug usage? We have a variety of options for you.
Learn more about our drug testing services near you! Call (205) 576-7752 or request an in-person appointment today!
Drug Tests for Every Agenda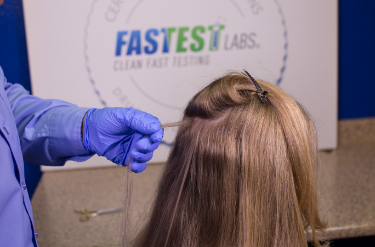 Fastest Labs of South Birmingham is a drug testing company for employers. For years, we've specialized in collaborating with employers and local companies. We've worked to create personalized drug-testing packages that screen for every substance. There is a wide range of drug test procedures and detection services that all offer unique results. Some drug testing methods are quicker. Others offer larger windows of detection. We're here to accommodate whatever drug-testing regimen works for you. we have the flexibility and equipment to handle your needs.
Here's a quick overview of our most popular tests and what they respectively offer, track, and detect:
1. Urine Tests– The chemical components of many drugs create identifiable metabolites. These can be uncovered in urine samples for a prolonged period. These tests are analyzed in our state-of-the-art collection labs. Urine drugs tests also often return results in mere minutes. Our fast, accurate, and confidential urine drug test panels screen an extensive range of substances. Employers can choose between a number of options. These range from our most basic and affordable 5-panel test all the way to our comprehensive 22-panel test. Depending on what panel you choose, we can detect a vast array of toxins, narcotics, and illegal substances. We offer urine drug testing near you.
2. Saliva Tests – The chemical residue of drugs is detectable in saliva rapidly. This is faster than in samples extracted from any other fluid. For this reason, mucus samples are a common recourse when testing for circumstances where recent drug abuse is suspected. In fact, a saliva-based drug test is best at detecting drug use that transpired within a 12 to 24-hour window preceding the sample collection. Another benefit of testing mucus is that it cannot be easily adulterated. Urine test samples are created behind closed doors, where subjects can alter, dilute, or replace the sample in privacy. Saliva samples are collected under direct surveillance of a superior. This makes tampering virtually impossible. We offer urine drug testing near you.
3. Fingernail Tests– Drug testing with fingernail and toenail clippings can be an easy, accurate procedure. The highlight of fingernail tests is the expanded scope of time in which drug use can be detected. Cuticles grow slow and are painful to fully remove. It's common for this method to detect traces of drugs that entered into the bloodstream up to eight months before the test date.
4. Sweat Tests– Sweat-based drug tests entail applying patches onto the skin of who are being kept under active supervision. The biggest benefit of this type of drug screening is its ability to monitor a person's bloodstream continuously. There's no known method of circumventing detection. Patches can serve as an effective deterrent for recovering addicts.
5. Hair Tests– Hair samples are easy to collect and can detect long-term drug usage. With just 90-120 strands of hair, a report can accurately detect drug use that occurred up to 90 days preceding the test.
6. PEth Tests- Phosphatidylethanol (PEth) is a direct alcohol biomarker, which can be detected in blood up to 28 days after consumption. A PEth test can determine heavy, moderate or minimal alcohol use with high accuracy.
How long does it take to get the DRUG TEST RESULTS?
Fastest Labs of South Birmingham works with you to get the fastest and most reliable drug test results available. The amount of time it takes for results to be available varies depending on which of our drug testing services you decide to use. For most tests such as urine and fingernail tests, results are available 1-3 days following your test. For more information on specific tests, contact Fastest Labs today!
We Take Pride in Superior Service
We're a member of a franchise network that offers top-notch drug testing centers from coast-to-coast. Fastest Labs of South Birmingham is a local drug testing center you can trust. From the second customers walk into our center, it is crystal clear that we are dedicated to excellence at all stages of the drug testing process. Our facilities are constantly disinfected and cleaned. Our certified sample collectors are trained and ready to assist you and your needs. Our labs and equipment entail industry-leading technologies. These allow us to retrieve your test results swiftly and accurately. Finally, our prices are competitive and cost-effective. We make sure you can get the reports you deserve without breaking the bank.
Interested in our drug-testing and employer services? Call us today at (205) 576-7752 or request an appointment online to get started!