DNA & Drug Testing IN LOUISVILLE, KY
Comprehensive Drug and DNA Testing Services for Individuals and Employers
FastestLabs® provides the most accurate lab testing services in East Louisville and throughout the nation. We offer full-service paternity, drug, alcohol, and DNA testing services at our clean and modern laboratories. Our wide variety of available lab tests is designed to measure everything from the genetic relationship between individuals to recent alcohol consumption and longer-term drug use. FastestLabs® of East Louisville is truly your one-stop shop for virtually any DNA or Drug test, and you can count on the accuracy of the results.
CALL OUR LOUISVILLE DRUG TESTING COMPANY TODAY AT (502) 717-1889 OR SCHEDULE DRUG TESTING SERVICES ONLINE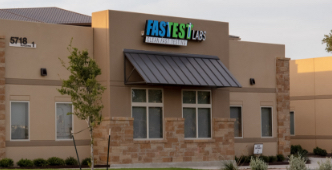 Our Louisville Drug Testing Process
Our clean, state-of-the-art lab testing services in Louisville eliminate the possible of sample contamination. We have a secure chain of custody and isolate samples in our sanitary labs so we can conduct a thorough analysis and then provide proper reporting of results, whether that's to a concerned parent, an employer, a coach, or anyone else who needs a reliable drug test in Louisville, KY. We have a variety of drug testing methods that we employ at our Louisville location including hair testing and saliva testing alongside urine testing.
Drug & DNA Testing Near You
When you are looking for a drug test in Louisville, KY, then look no further than Fastest Labs of East Louisville. We offer fast, on-site drug test results. Our drug testing facility provides a broad range of drug and alcohol testing services in the East Louisville area. We can also provide you with court-admissible post-accident alcohol testing and random employee drug testing.
Paternity Testing in Louisville
Prenatal paternity testing is a DNA test performed during pregnancy to determine the biological father of an unborn child. This type of test can be done as early as 9 weeks into the pregnancy. The test works by analyzing the DNA of the mother, father, and unborn child.
Do you need a test to prove the paternity of a child? The DNA testing services at Fastest Labs of East Louisville can help you get the answers you need. We provide a range of paternity testing services from our clean laboratory. The procedures at Fastest Labs of East Louisville strictly adhere to a court's requirements to produce reliable results. You can have a peace of mind knowing that we keep all results private and will not share the information unless authorized.
CALL OUR LOUISVILLE DRUG TESTING COMPANY TODAY AT (502) 717-1889 OR SCHEDULE DRUG TESTING SERVICES ONLINE