Plymouth Paternity Testing
What Is A Paternity Test?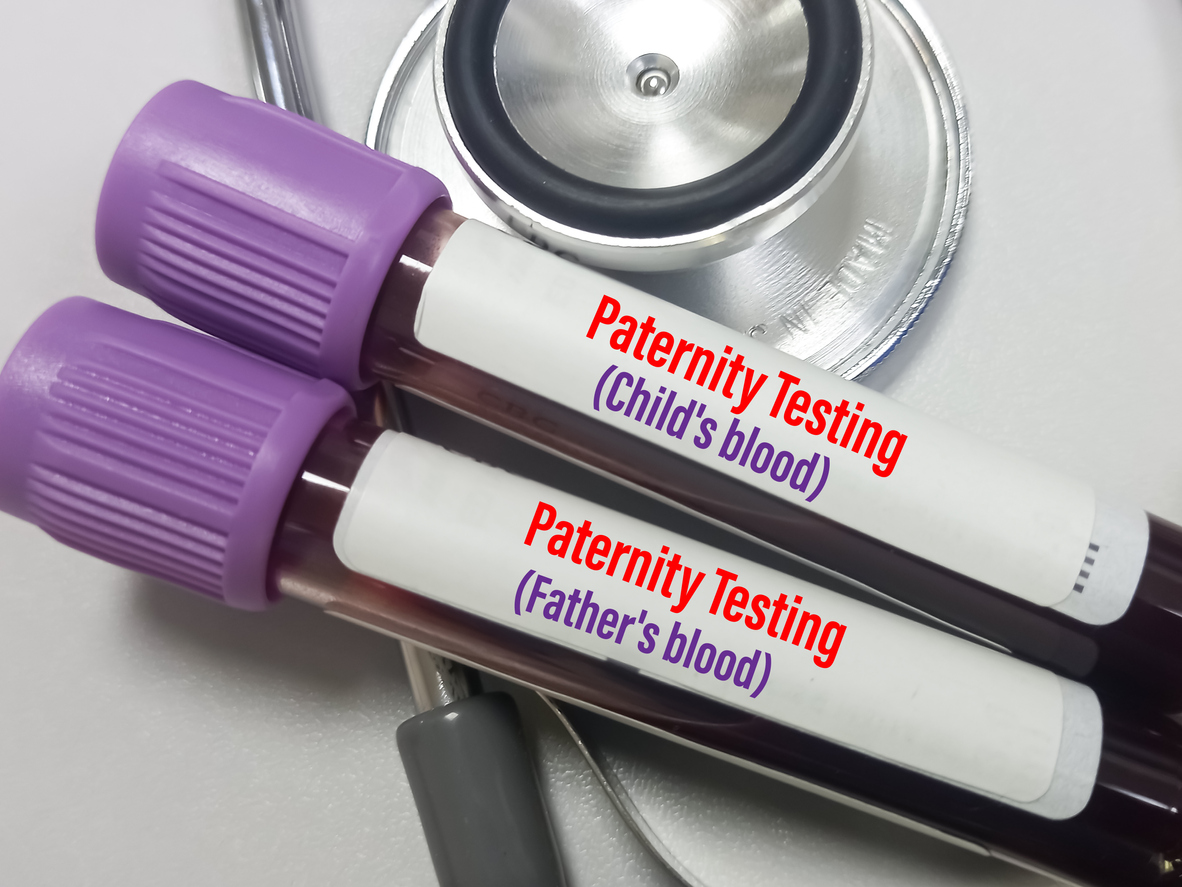 DNA paternity testing is one of the simplest and most accurate ways to determining whether a man is another person's biological father. The whole testing process requires minimal involvement of the individuals involved, making it easy to have the samples collected within minutes. If it's needed for legal testing, it's important to have it in a certified lab such as FastestLabs.
When you schedule an appointment with the team at Fastest Labs of Plymouth, you can rest easy knowing that your test will be conducted in a clean, comfortable facility and may a professionally certified lab technician. Whether you need court-admissible paternity testing or the less expensive general DNA testing, you'll have your accurate results within 1 to 3 days.
The process follows a few simple steps:
Collection – During your appointment time, all parties involved will have the respected sample collected by a member of our lab team.
Handling – Every step of the way, our team ensures the chain of custody and ensures optimal settings for accurate results.
Testing – Once our laboratory technicians inspect the samples, the results will be determined then verified for accuracy.
Results – Within 3 days, you or the decision maker in the legal case will have access to the results as well as access to the legal documentation when applicable.
Our Plymouth team of lab technicians are here for you every step of the way, fully prepared to address any of your questions or concerns regarding any testing we complete. With every test you complete at Fastest Labs of Plymouth, you can rest easy knowing that our team will provide you the rapid, accurate, and reliable results you've come to expect from a certified and trusted lab in Plymouth. Whether you need DNA paternity testing or another testing service, we do it all.
Contact us online or call (763) 325-1755 for Plymouth paternity testing services!
When Can Paternity Tests Be Done?
Regardless of your specific needs or questions regarding your baby, a paternity test can be completed before or after pregnancy. DNA testing can be completed as early as 9 weeks of pregnancy. Due to technological advancements, there's very little risk to the mom or baby when the test is completed.
How Accurate Is Paternity Testing?
According to dozens of studies, professional DNA paternity testing remains nearly 100% accurate at determining the father of a child. While at-home tests can be completed, they run the risk of being far less accurate than coming into a testing lab due to various factors, including the quality of the kit as well as the collected samples.
Why Would I Need a Paternity Test?
At Fastest Labs of Plymouth, we're able to provide paternity tests to any individual, regardless of the specific needs. If you have any questions regarding the eligibility or process of a paternity test, be sure to give our team a call today!
There are a few reasons why you may need a paternity test, some of these include:
Confirmation of fatherhood
Proving right to child support
Asserting the right to custody/visitation
Claiming government/military benefits on behalf of the child
Asserting right to inherit
Legal parenthood disputes
Personal reasons
Why Should I Choose Fastest Labs of Plymouth For Paternity Testing
DNA paternity testing remains the most reliable way to establish paternity. Conducted via a simple swab of the cheek or blood sample, you can rely on the team at Fastest Labs of Plymouth for clean and comfortable testing and fast results. Whether you need a test conducted for personal or legal reasons, we understand how important the results of any paternity test are, so we take great care and pride in ensuring accuracy every step of the way, from collecting quality samples to securing the chain of custody.
Our legal paternity testing in Plymouth is conducted by experienced, professional, and friendly lab collectors that are available to help you discover the best testing process for your needs, as well as walk you through the entire DNA collecting process with ease. With your satisfaction and comfort in mind, we're dedicated to always keeping your confidentiality and privacy in mind in all we do. We help courts, immigrants, and all types of individuals with fast, friendly service and reliable results at every turn.
Searching for "paternity testing near me"? Give our team a call today at (763) 325-1755 or contact us online to request your appointment with one of our certified lab collectors.