Drug & Alcohol Testing Services for Human Resources
Reliable Employee & New-Hire Screening Services for HR Professionals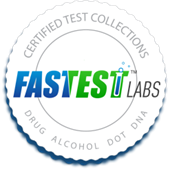 FastestLabs® is proud to assist human resources professionals in creating, implementing, and managing one-time and ongoing drug and alcohol testing programs for employees. Whether you need to conduct drug testing before hiring a new employee as part of the application process, or you are in need of fast, reliable alcohol testing services after an accident, you can count on us. We provide highly-accurate results in a matter of minutes—in fact, most of our test results are available instantly so that you can get the answers you need, now. If you need drug and alcohol testing services for human resources, get in touch with our team to find out how we can help!
Our Testing Methods
At Fastest Labs, we're proud to offer an array of testing methods that can be customized to suit your needs. Whether you need to detect long-term drug use, recent alcohol consumption, or any combination of drug and alcohol testing, we have the experience and resources to help.
Our drug and alcohol testing methods include:
Let us help you achieve a DRUG FREE Workplace!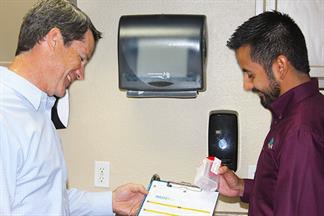 Our labs are some of the cleanest in the industry, and we rely on state-of-the-art equipment and cutting-edge technology in order to provide you with rapid results that you can trust.
Ongoing Testing for Your Employees
In addition to our pre-employment screening services, we proudly offer ongoing drug and alcohol testing services for human resource professionals. We can help you ensure that your workplace remains drug and/or alcohol-free with reliable testing services. Our team can handle everything from initial program creation to its implementation and ongoing management. We even provide mobile, on-site drug and alcohol testing to minimize employee downtime and help you maintain productivity.