Drug TESTS in San Antonio
San Antonio Drug Testing for Businesses & Employees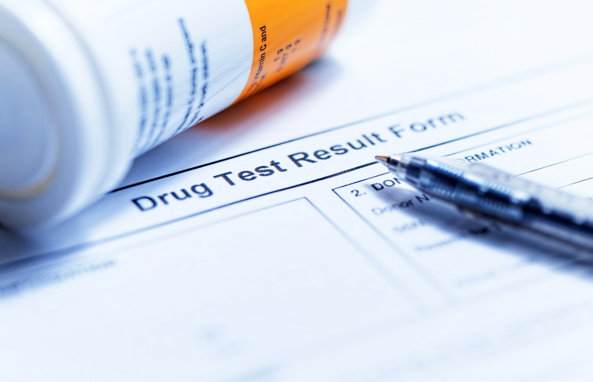 ​Employers in San Antonio not only rely on our collectors to test their employees. Our team is also available to assist with creating and rolling out a drug testing policy for your business. Whether you own a small shop or full-blown factory.
Other reasons why an individual might require drug testing include:
Employment – Testing available for both beginning and re-instating employment. Drug testing can be used to check for past, current, and on the job drug testing.
Legal Purposes – Providing court-admissible evidence. Individuals may need to be drug tested if involved with criminal or motor vehicle accident investigations.
Monitor Drug Use – Are you currently prescribed drugs like opioids? You may need to be drug tested to ensure proper and responsible usage.
Sports Organization Use – Student, professional, and collegiate athletes may require routine drug testing. This is to check for prohibited substances and performance-enhancing drugs being used.
Our team will work with you and your business to establish the best method of ensuring your employees are free of drug usage while on the job. As well as help ensure successful enforcement among your whole company. You can rely on our drug testing company for employers. At Fastest Labs NW San Antonio, employee drug tests are only one of the many reasons people get drug testing. In fact, there are many reasons why someone may require drug testing services in San Antonio.
Interested in our drug testing services in San Antonio? Contact us by calling (210) 361-6497 to learn more and schedule your appointment with a trusted lab technician today!
Drug Testing | FAQs
Types of Drug Tests and How They Are Conducted?
Drug testing has evolved over the decades due to medical research and advancements. Today, there are dozens of ways that lab technicians all over the world can perform drug testing services. From urine to sweat, all drug testes can take anywhere from 1 to 3 days for results. Our labs are close enough to find a urine drug test near you.
Some of the samples we can collect for drug tests include:
Urine Testing - Provides instant results and takes 1-3 days for verification of positive results. It is the approved method for federally mandated testing and is highly suitable for legal drug testing.
Hair Testing - Delivers lab results within 1-3 days and can detect drug usage up to 90 days. It is an effective method for identifying long-term drug usage in employees.
Saliva Testing - Offers instant results and takes 1-3 days for positive result verification. This test can detect drug usage immediately after ingestion.
Fingernail Testing - Provides lab results within 1-3 days and can measure up to 8 months of drug usage. It is an effective alternative to hair testing and produces similar results.
Sweat/Skin Testing - Delivers lab results within 1-3 days after patch removal. This method is commonly used for monitoring drug usage during probation.
Specialty Testing - Ideal for testing unknown substances, such as heavy metals, toxins, or poisons. It offers comprehensive analysis and identification of specific substances.
Regardless of the sample needed, you can rest assured that your test will be completed by a certified and trained lab technician. Our team is dedicated to providing you with an environment for accurate and reliable testing. Your lab technician will be able to walk your through the whole testing process. You'll know exactly what to expect when it comes to collecting the sample and getting results.
What Do Drug Tests Test For?
Whether routine or one-time, drug testing remains to be one of the most common testing services completed in the United States. From employees to athletes, drug tests have become a standard in organizations & communities. They function to promote clean, safe, and healthy work environments.
Depending on the reason for your drug test, you may be tested for certain items - in most scenarios, the drug test is an all-encompassing test to check for the below drugs:
Marijuana
Opiates
Cocaine
Methamphetamine
PCP
Amphetamines
Benzodiazepines
Barbiturates
Methadone
Tricyclic antidepressants
Oxycodone
Ecstasy
At Fastest Labs NW San Antonio, we provide surrounding areas with access to fast, reliable, and accurate drug testing services. Not only do our friendly lab collectors ensure high-quality testing and accurate results. They also follow a secure chain of custody. This is to keep your private information and results secure.
Have questions about our testing services? Give us a call at (210) 361-6497 to learn more about the type of testing services our San Antonio testing lab provides.
Professional Drug Testing Near Me
At Fastest Labs NW San Antonio, you can rely on us for convenient, clean, and accurate testing services. We're proud of our clean and comfortable labs to our friendly & experienced collectors. There's no question why Fastest Labs is quickly becoming a household name.
Some of the reasons why we are chosen over the other testing labs in San Antonio include:
Safe & Secure – Our lab technicians follow rigorous protocols. This is to secure the chain of custody of your sample, results, and personal information. When you turn to Fastest Labs, you can rest assured knowing that your information is safe & secure.
Clean & Comfortable – We know that testing services of any kind can bring anxiety. This is why we take pride in providing clean and comfortable waiting areas and testing lab. Additionally, your lab technician will be available to walk you through the testing process, so you know exactly what to expect.
Experienced Collectors – Experienced, certified, trained, and knowledgeable. Our lab technicians are some of the best in the industry. Our San Antonio team is here to provide you the accurate testing services you need.
Affordable Testing – Fastest Labs is proud to offer high-quality testing at some of the lowest prices on the market. No matter the test. You can rely on our prices to be some of the lowest available among our competitors locally and beyond.
With ease, our team will deliver you accurate results quicker than our competitors. All while never sacrificing quality or accuracy. Whether you need employment, court-admissible, sports, or any other type of drug testing. You can rely on our team to deliver you an exceptional experience. Give our team at Fastest Labs of San Antonio today!
When you need drug testing in San Antonio you can trust, give us a call at (210) 361-6497 or contact us online to get started.